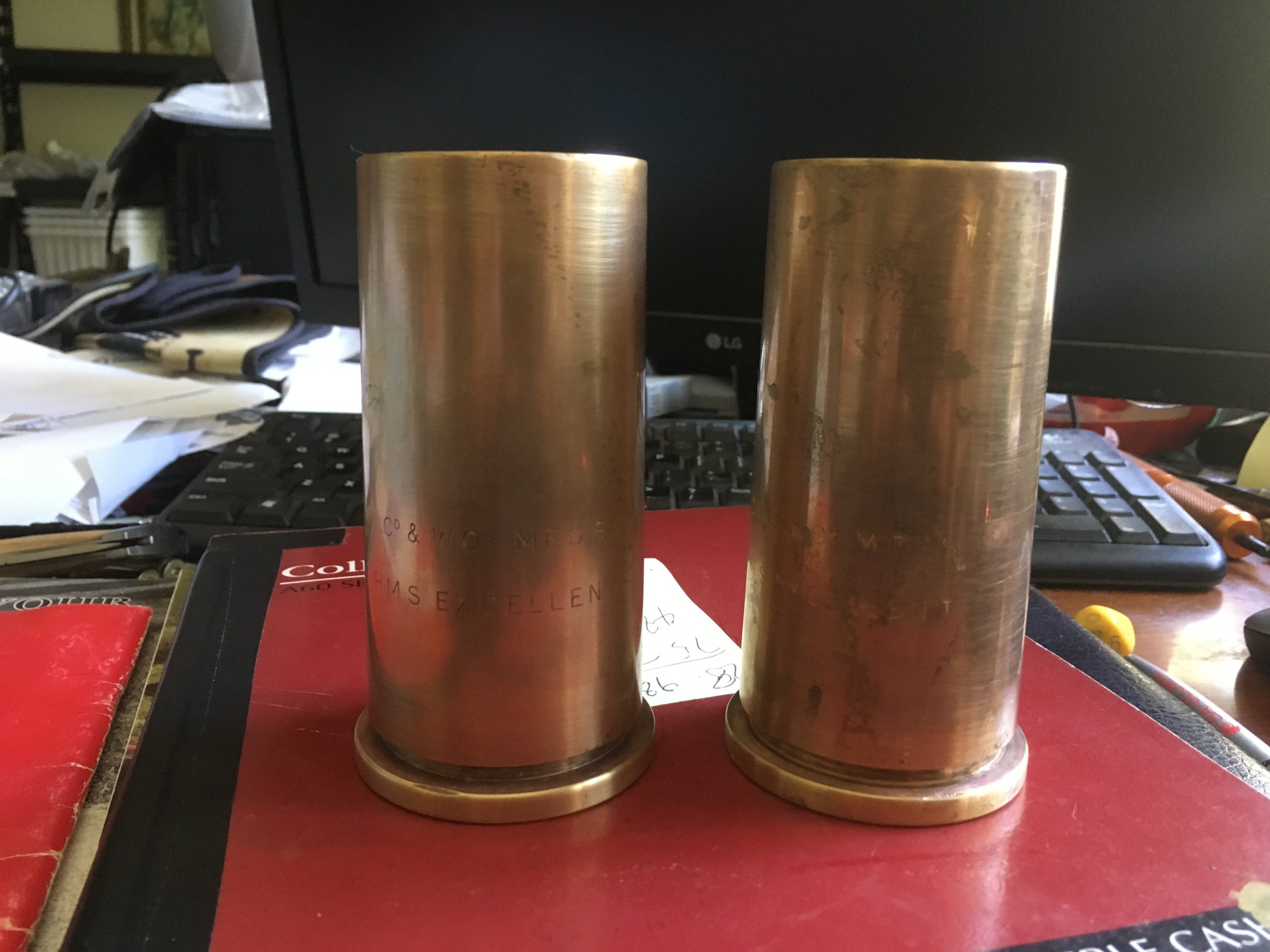 Hobby and Collector packs
40mm Bofors - From HMS Excellent
Please note . While I have 2 of these that are nearly identical this listing is for 1 item . If you want the both then add the second to the checkout .
Well … These are 1945 stamped 40mm Bofors anti-aircraft cases that have been cut down and engraved . They are marked :
C(small D) & WO(small S) Mess . HMS EXCELLENT .
I have ultrasonic cleaned these but they will need a thorough cleaning with the Brasso to shine . Are about 12cm in height and had a smell of old Rum in them when I got them . But I have no true idea of what they were used for in the Mess .
HMS Excellent was the land based Gunnery School for Britain''s Royal Navy . So if you or a relative served as a Gunner or several other types of serviceman/woman odds are at some point they will have trained there .
Price includes Domestic Postage .